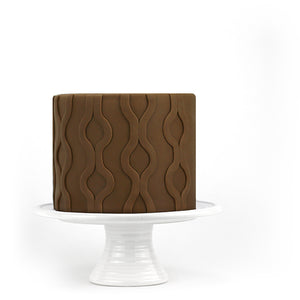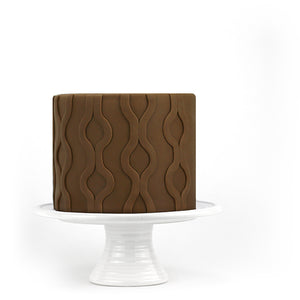 Bombshell Brown Dream Fondant
Bombshell Brown Dream fondant is a "hybrid" fondant with a great chocolate taste, perfect for decorating cakes, cupcakes and cookies. It's easy to work with, rolls thin with no cracking. 
Note: As Dream fondant is made with chocolate, it does require kneading prior to use. For best results, remove fondant from container and place in microwave on HALF power for 10 second bursts - making sure not to burn or overheat the fondant. Alternatively, knead small amounts of fondant until pliable, adding each well kneaded portion together until all is pliable.
Manufactured in the USA by the makers of Choco-Pan and Satin Ice.
Gluten Free, Trans Fat Free, Nut Free, Kosher Dairy and Vegetarian. Contains Milk.